WordSong App was created because of a love for scripture. Within this app you can be inspired with scriptural direction, read the Bible, and memorize Bible verses as easily as getting a song stuck in your head!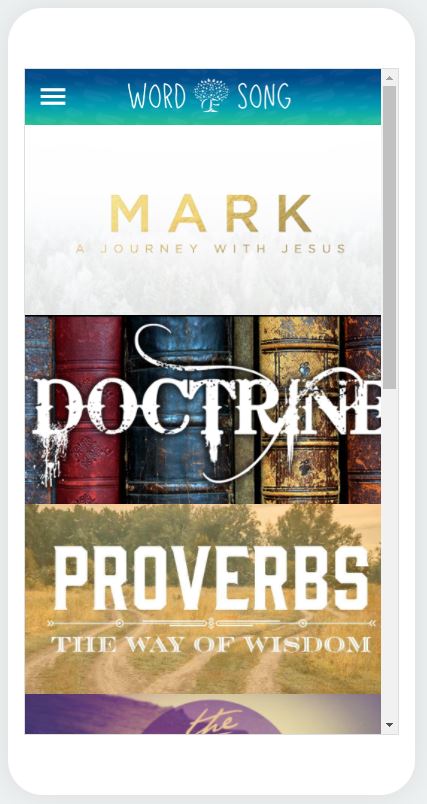 Join for Full Member Access to over 1100 Verse Songs!
Use the link below to start accessing our 4 collections containing over 1100 verse songs. Your membership will begin a completely free 14-day trial. If you keep your membership active after that, you will be charged only $2.99 per month or $29.99 per year (your choice). Enjoy this powerful resource for bringing the Word of God into your day through song!
Free Samples:
---
While simply enjoying music on your phone or tablet, you can hide God's Word in your heart. You will find these Bible verses echoing in your mind and in your spirit, adding strength and comfort to your day.